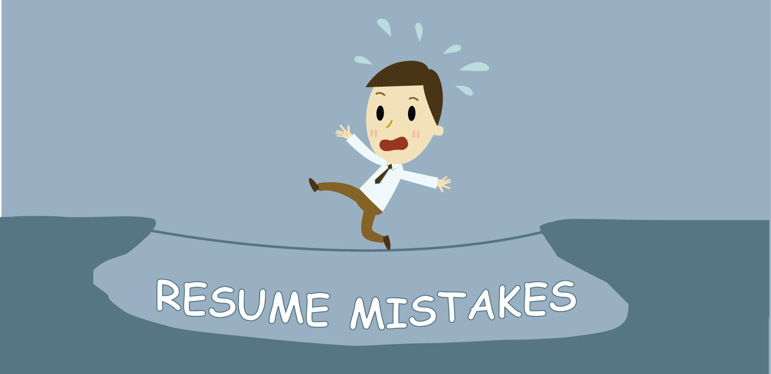 There's nothing more important for a job seeker than a solid resume. While your cover letter can get you noticed and your performance in an interview matters immensely, nothing compares to the power that a great resume can have.
And yet a surprising number of professionals still make a number of common—and completely avoidable—errors when writing their resumes.
Let's take a look at some of the most frequent resume mistakes and how to avoid them.
Spelling and grammatical errors: It seems like a no-brainer, but you'd be shocked to know how many resumes are submitted with spelling and grammatical errors and/or typos. Never, ever forget to spell check your resume. Print out your document and read it over on paper. Give it to a friend to proofread. Use every method you can to increase your chances of catching mistakes. Nothing looks worse on a resume than a big, fat typo. Don't run the risk of losing a great job opportunity over something so easily avoidable.
Failing to include keywords: Your resume should always include the same keywords that originally appeared in the job listing. Many job seekers forget to do this and pay the price. If your resume doesn't include the right words, it often won't even get noticed. Particularly with companies that use software to sort their applications based on keywords, using the right terms is absolutely essential to staying in the candidate pool.
Information overload: Including too much information on a resume can be just as detrimental as including too little. You don't need to tell a hiring manager every last detail about every job. Rather, you should focus on just the highlights from your career. Use bullet points to section off key points and make information as clear as possible. And limit your resume to the last 10-15 years of your career.
Including descriptions instead of accomplishments: So many professionals make the mistake of simply summarizing their job responsibilities instead of articulating what they learned/gained/accomplished in a particular role. Don't be afraid to write active statements that truly showcase the skills you've gained and the accomplishments you've achieved. You want to ensure that a prospective employer can see exactly how you added value to an organization, and how you could do the same for them.
More Resume Writing Tips
To learn more about writing a great resume, contact Sparks Group today! As the top recruiting firm in the Washington, DC area, we guide job seekers daily on crafting resumes that will help them land a top job opportunity.