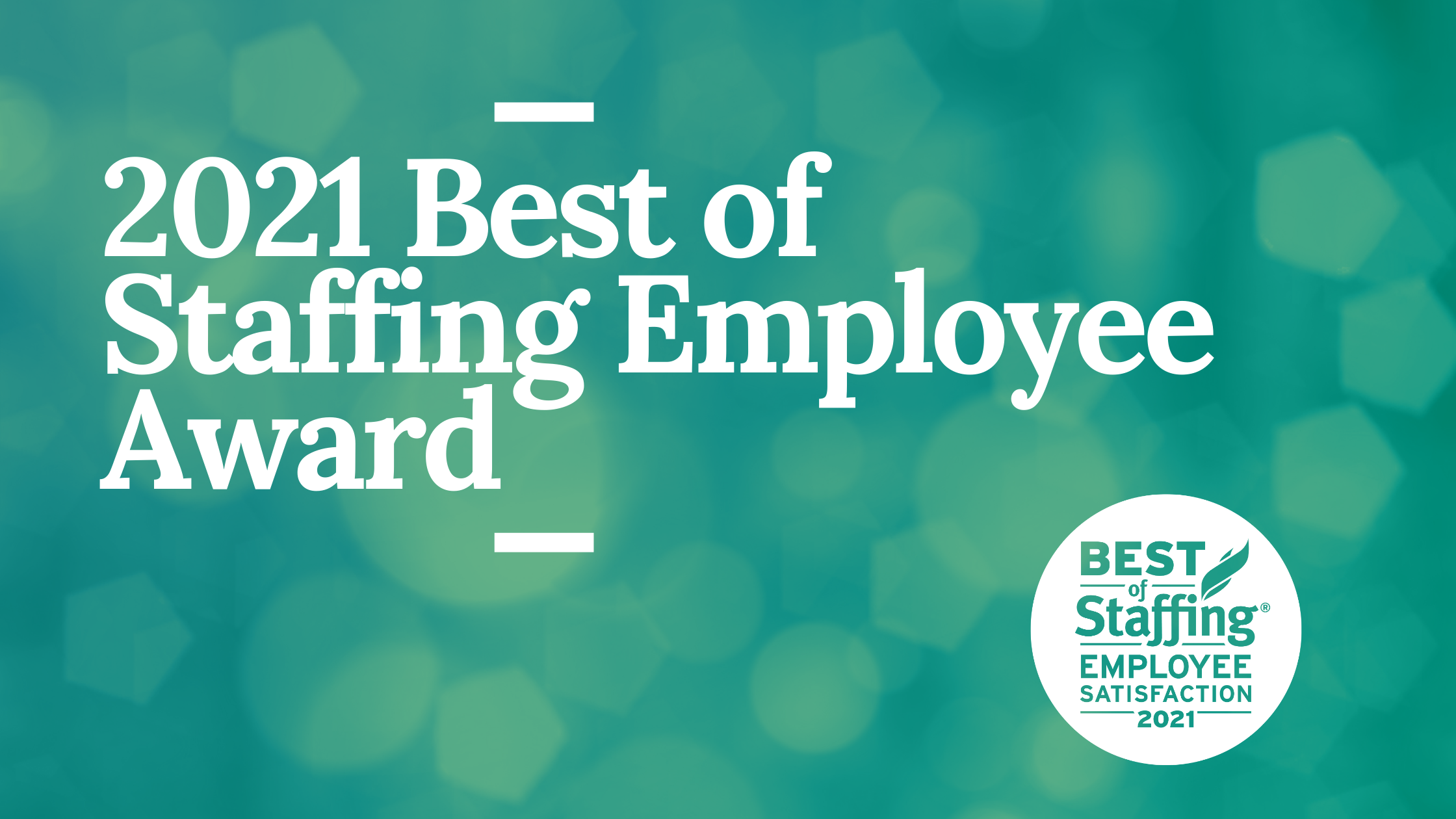 DC Metropolitan Area-headquartered company honored as one of the top staffing and recruiting companies in the U.S. to work for via staff satisfaction survey.
Sparks Group, a leading staffing agency, headquartered in Rockville, MD announced today that they have won the Best of Staffing Employee Award from ClearlyRated. Now in its twelfth year, Best of Staffing awardees have proven to be industry leaders in service quality to clients, talent, and now employees. 2021 is the inaugural year for the Best of Staffing Employee Award; recipients were chosen solely based on ratings provided by internal team members, including but not limited recruiting, sales, account management, and corporate staff.
Sparks Group received an incredible 69.7% Employee Net Promoter Score (eNPS) from its staff with more than three-quarters of respondents rating their employment experience at Sparks Group a 9 or 10. For reference, according to an eNPS benchmarking article by CustomerGauge, Sparks Group's eNPS ranked similarly to top employment brands like Salesforce and Adobe. This honor continues a long trend of Sparks Group being named both a leader in the staffing and recruiting industry and as a top workplace, having also been named to the 2021 Best of Staffing Client and the 2021 Best of Staffing Talent Lists, as well as the Washington Post Top Workplaces List.
"We are excited to be honored as one the top staffing and recruiting firms to work for in the U.S. by our staff," said CEO/Owner Steve Sparks. "Being named to this list is a testament to our corporate culture and commitment to providing a best-in-class employment experience for our recruitment, sales, account management, and corporate teams. I would like to thank ClearlyRated, our leaders, and our entire staff for helping us achieve this honor."
Based on employee feedback, Sparks Group achieved elite score in several areas of employee satisfaction such as a sense of community, compensation and benefits, recognition, and a strong commitment to diversity and inclusion. During the survey, employees also had the option of providing responses to open-ended questions. Here are a few of the responses that we received:
"This is a great organization for any individual that has an interest in starting a career or pivoting careers into recruiting. [Sparks Group] fosters encouragement and training for [their] recruiters, especially entry level. The teams genuinely care about each other personally and they feel like an extended family. Leadership is fair and overall, it's a very inclusive organization that values the work their employees do."

"Sparks Group is SUCH a unique place to work where you are valued & appreciated. You have the chance to work with other driven professionals who truly care about the quality of work and long-term partnerships with candidates and clients. Our company size allows us to give team members the attention/rewards & human connection with their team and manager; and also offer the resources they need to be successful. It's such a rare combination that keeps so many employees with us for years and years."

"Sparks Group is a great place to work! Here is a list of reasons why: Work-life balance, great mission of connecting great talent to great companies, approachability of senior leadership, friendly work environment, opportunities for training and development, executive team seems to really care that staff are happy and motivated, strong reputation in the staffing industry and in the local hiring market, promotes a healthy work environment, and offers competitive benefits."
"After one of the most turbulent years in modern history, winners of the 2021 Best of Staffing awards have proven their commitment to go above and beyond in support of their clients and placed talent," said ClearlyRated's CEO and Founder, Eric Gregg. "These service leaders have demonstrated their capacity to be agile, to be precise, and to prioritize the client and talent experience above all else. It is my honor to celebrate and showcase the 2021 Best of Staffing winners alongside feedback from their actual clients and placed talent on ClearlyRated.com!"
About Sparks Group
Headquartered in Rockville, MD Sparks Group is an award-winning provider of staffing and recruiting services to businesses throughout DC, MD, VA, NC, and beyond. This year, Sparks Group is celebrating 50 years of excellence in the staffing industry, sourcing exceptional talent to help clients build world-class teams and candidates advance their careers.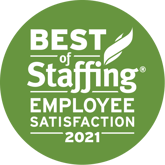 About ClearlyRated
Rooted in satisfaction research for professional service firms, ClearlyRated utilizes a Net Promoter® Score survey program to help professional service firms measure their service experience, build online reputation, and differentiate on service quality. Learn more at https://www.clearlyrated.com/solutions/.
About Best of Staffing
ClearlyRated's Best of Staffing® Award is the only award in the U.S. and Canada that recognizes staffing agencies that have proven superior service quality based entirely on ratings provided by their clients and placed talent. Award winners are showcased by city and area of expertise on ClearlyRated.com—an online business directory that helps buyers of professional services find service leaders and vet prospective firms with the help of validated ratings and testimonials.
Sources:
https://www.retently.com/blog/good-net-promoter-score/
https://customergauge.com/blog/top-3-best-saas-companies-to-work-for-based-on-enps