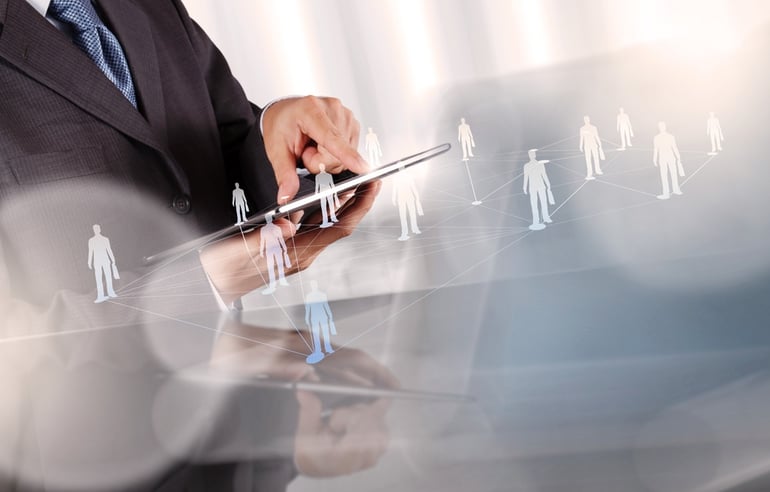 Preparing for a job interview is always easier when you know a little about the interviewer. Thanks to social media, it's easier than ever to do a bit of online investigating to find out more about the person who may make or break your chances of working with the company. However, it's important to proceed with caution when scoping out your interviewer on popular social media sites, as it's all too easy to accidentally cross the line.
While you may think sending your interviewer a friend request on Facebook is a clever move, it's actually a very bad idea. Friending someone you've just met in a business environment - or have yet to actually meet in person - is viewed as highly unprofessional.
Related: How to Find a Job Using Social Media
This act assumes a level of personal familiarity with the interviewer that you don't actually have. There are still a number of appropriate ways to use social media to scope out your interviewer, including:
1. Send a LinkedIn Connection Request
As it's a professional networking site, it's perfectly acceptable to send your interviewer a LinkedIn request. If you don't end up getting the job, this can actually serve as a great way to stay in touch with the person, so they'll keep you in mind for the next open position.
Learn More: How to Make Connections on LinkedIn (with Potential Employers!)
2. Review Public Social Media Profiles
While you shouldn't follow interviewers on Twitter, Pinterest, and Instagram or friend them on Facebook, there's no harm in checking to see if they have a public profile. If so, you're free to browse their page to learn more about them, just be sure you don't "like," "favorite," "pin," "share," or "retweet" anything you see, as you don't want them to know you were there.
3. Look for Shared Connections
Check social media to see if you have any mutual connections with your interviewer. If so, send the person a message to try to find out any information you can on them. Information from a shared connection is the best way to learn more about your interviewer before the big day.
Are you looking for an exciting new career opportunity? Contact Sparks Group. We have a variety of opportunities available in Maryland, Virginia, DC, and North Carolina. When you join Sparks Group you are joining a team with nearly five decades of staffing industry experience. Each member of our team will strive to make your time with us as successful and rewarding as possible.