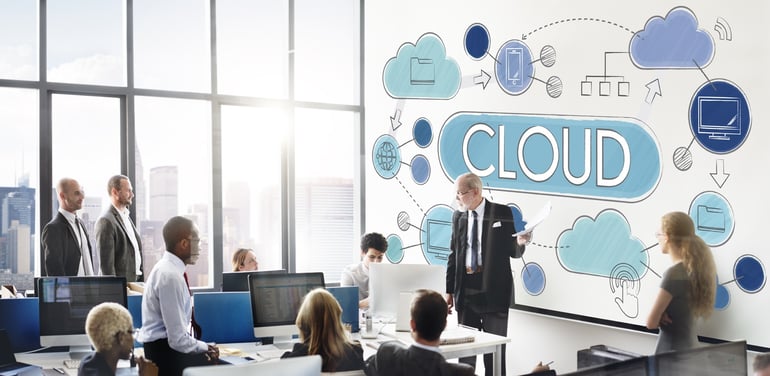 The expansive and multi-faceted world of information technology is an arena where talent is asked to consistently 'duke it out' for the best opportunities- and your 'armor' is your skills and experience. So, with this in mind, what can you do to ensure you're in the best position with employers, particularly within the Cloud space within the IT landscape? Here are some top tips from Cloud Academy and Information Week to succeed amidst the crowded, sometimes chaotic world of Cloud, - and come out on top.
Familiarize yourself with the latest Cloud-specific tools
Compliance and operations rule the skills universe.

InfoWorld

notes these specific areas, Cloud Identity and Access Management (IAM) meets Compliance and Cloud Operations and Management in its

list

of the '3 Hottest Cloud Skills for 2017,' along with machine learning at a cloud scale.
Branch out.

In the Cloud space particularly, there is an increasing demand for professionals who bring the skills and experience to work in a multi-cloud environment, as opposed to just one or two isolated areas within it.
Chase new certifications and growth opportunities.

With the industry shifting from a focus on infrastructure to applications, it's more important than ever to go after increasingly new certifications, such as AWS, Microsoft Azure, Google Cloud, and others.
Understand the big picture.

Previously, cloud skills have been primarily targeted at internal tech teams within organizations, and now, more and more companies are developing broader training programs for both technical and non-technical executives. This is raising the importance of understanding the cloud at a higher level, and its ability to influence and impact business metrics to an all-time high.
A recent piece in Computerworld echoes these themes in its Tech Forecast for 2017, detailing the top 10 skills IT employers plan to hire for this year, with Cloud/Software-as-a-Service (SaaS) coming in at 26%. Big Data, which often goes hand-in-hand with Cloud, is ranked close behind at 25%.
The Bottom-Line?
Without a doubt, Cloud is one of the fastest-growing areas within information technology, with demand for talented professionals with diverse skill sets only showing signs of increasing. For more great tips for IT job seekers contact the IT staffing experts at Sparks Group.