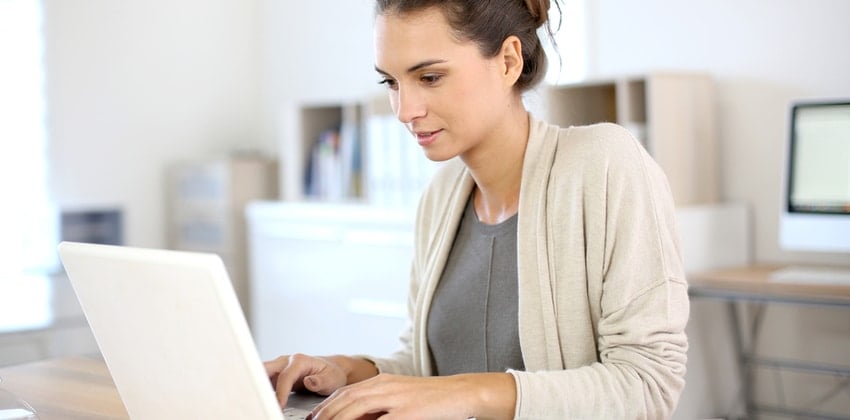 Many people go into a new year looking to land a new job with the same old resume, but this usually isn't the best tactic. If you're serious about landing your ideal job, taking the time to research top resume skills and highlighting them in your resume can help set you apart from the competition and make you an ideal candidate.
Hard Skills Vs. Soft Skills
One of the first things to understand is the difference between hard skills and soft skills. By optimizing your resume with a combination of both hard and soft skills, you can stand out as an ideal hire against your competition.
Hard Skills
Hard skills are quantifiable and teachable abilities needed for a job. For example, if you are a graphic designer, a hard skill that a hiring manager will most likely look for is proficiency in certain programs like Adobe Photoshop.
Top Hard Skills In Demand In 2020
Blockchain
Cloud Computing
Analytic Reasoning
Artificial Intelligence
UX Design
Business Analysis
Affiliate Marketing
Sales
Scientific Computing
Video Production
Rounding out the list includes skills in social media marketing, journalism, and corporate communication. If you have experience within these high demand areas, be sure to emphasize them on your resume and cover letter. If these highly technical skills aren't on your resume, highlighting your acumen with in-demand soft skills can help you to become a standout candidate.
Soft Skills
Soft skills are traits that add value to your technical work as an employee. Skills like time management, creativity, and even empathy can be considered as a point of differentiation between two candidates with similar hard skills.
Top Soft Skills In Demand In 2020
Creativity
Persuasion
Collaboration
Adaptability
Emotional Intelligence
In an increasingly technical job market, soft skills enhance the value of your hard skills, showing hiring managers you can perform beyond the minimum technical requirements of a job. As you are updating your resume, remember to integrate soft skills throughout to add additional value to your technical skills and set you apart from others in the same candidate pool.
If you have the top resume skills companies are looking for but aren't sure if you are detailing them correctly on your resume, reach out to a recruiting expert at Sparks Group for assistance. Our recruiters work closely with job seekers to understand their skill set, experience level, career objectives, and growth needs and match them with their ideal job opportunities.
Sparks Group is a leading recruiting firm that uses a personalized approach to place candidates in job positions that align with their skill set and career aspirations across a variety of industries. We provide strategic guidance and support throughout their job search, assisting with everything from resume writing to on-boarding.
Get in touch with our recruiting experts to learn how professional recruiters can align your job skills with the right position or visit our job board to see if there is a position right for you.
Resources:
https://business.linkedin.com/talent-solutions/blog/trends-and-research/2020/most-in-demand-hard-and-soft-skills