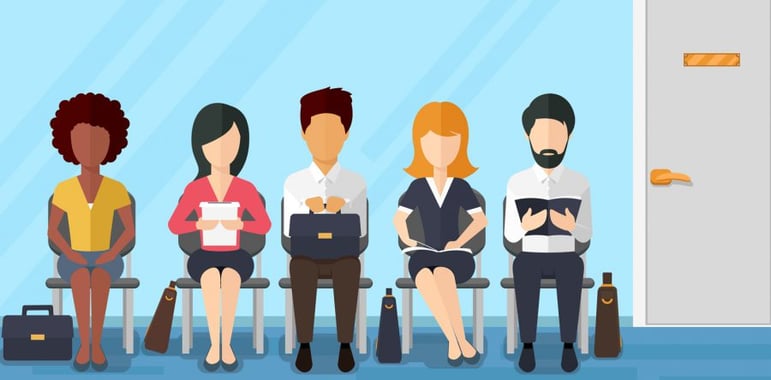 You've been part of the workforce for quite a while now, and during this time you've garnered a rather colorful resume. Now that you're back to the job search again, you probably consider yourself an interview pro, but there's always room for improvement.
The business world is constantly changing, so you need to refine your interview style to keep up. By this point in your career, you're probably vying for positions that carry some weight, so if you want to be the last candidate standing, you need to make a seriously great impression.
Study the Company's Social Presence
The importance of researching a company prior to a job interview is nothing new, but limiting yourself to the organization's website only gives you part of the picture. These days, just about every business has at least somewhat of a social media presence, so study this valuable information — in addition to the website, blog, etc. — to learn about the company culture, and use it to present yourself as a great all-around fit.
Broaden Your Horizons
You probably think you know exactly how your perfect job is defined, but sometimes life surprises you. Loosen a few of the filters on your job search to see what else is out there. Apply for a few jobs you'd like to learn more about and accept an invitation for an interview if you're offered one. At best, you'll open your eyes to an awesome job prospect you hadn't considered before and at worst, you'll get some extra interview experience sure to help polish your technique.
Focus on the Job Description
It's right in front of you the whole time, but most people barely glance at the job description after applying for the position. Change this by incorporating it into your prep strategy. Use the description to predict questions the interviewer might ask you and come up with pointed inquires of your own sure to impress.
Customize Your Approach
You could answer at least 20 of the most common interview questions in your sleep, but that doesn't mean you're offering up the best response. When preparing for the interview, make sure the standard responses you always give actually relate to the position at-hand. Use the job description — noted above — to refine your replies and the subsequent examples provided to prove you have what it takes to thrive in the position.
Find a Common Link
If you didn't look good on paper, the hiring manager wouldn't have asked you to come in for an interview. While meeting you in person helps them learn more about your skills and experience, it's also a way to gauge your personality. People hire those they feel a connection with, so conduct a bit of research on the interviewer and use your findings to establish a bond. Don't lie, but they're bound to have a public social media profile that clues you into a fun fact — alma mater, favorite vacation spot, hometown — you can relate to. Find a way to stealthily work this into conversation.
Related: 5 Questions to Ask During Your Next IT Job Interview
Searching for a new job in Maryland, Virginia, DC, or North Carolina? Contact Sparks Group. Our expert recruiters are here to connect you with a rewarding opportunity today.