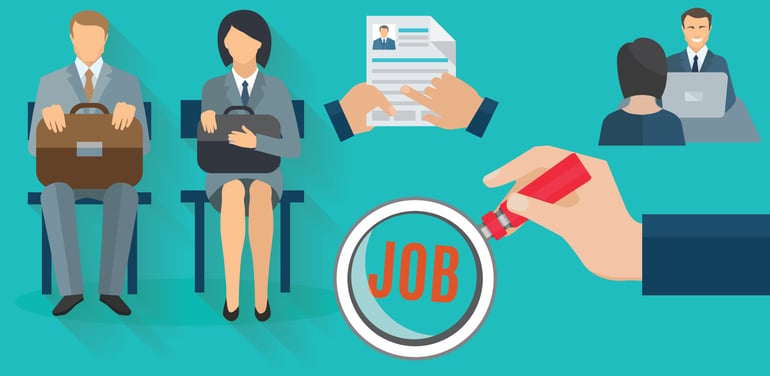 Ask These Questions in Your Next IT Job Interview
Asking excellent questions during a job interview is one of the best ways for candidates to control the conversation and 'wow' the interviewer. Consider asking these 5 questions in your next interview to help you land an exciting new position in IT.
"What software systems or languages do you use?"
Determine if the company is using software you're experienced with or if you'll need time to get up to speed. You'll also want to avoid the frustration of dealing with outdated software whenever possible.
"How often do you offer training opportunities?"
The IT field is constantly evolving, so choose a company that invests in keeping its employees up to date. Your skills can quickly become obsolete, so you need to stay current by attending regular training sessions. If the company isn't willing to invest in their tech team, they may not be the best choice of employer.
"What projects have your team recently completed?"
Gain insight on the type of work you would be completing if hired by inquiring about the team's recent accomplishments. This is a great way to gauge whether or not you're interested in their line of work.
"Is the job client-facing?"
Some IT jobs require a great deal of client interaction, while others involve none. Find out what the expectations attached to this position are, so you can decide if it's a good fit for you. If you're an introvert, you probably wouldn't be happy in a position that requires you to constantly interact with people outside your department.
"Are most projects completed independently or as a team?"
Many IT teams collaborate on projects, while others largely operate in silos. If you prefer one type of work environment over another, it's very important to know how the team functions, to avoid taking a job you'll quickly realize isn't for you.
Related: How to Prepare for an Interview With a Recruiter
Searching for an exciting new IT position? Contact Sparks Group. Our team of recruiters and account managers will work closely with you to help you find your ideal new job.
You can also search open IT jobs on our job board and apply directly!