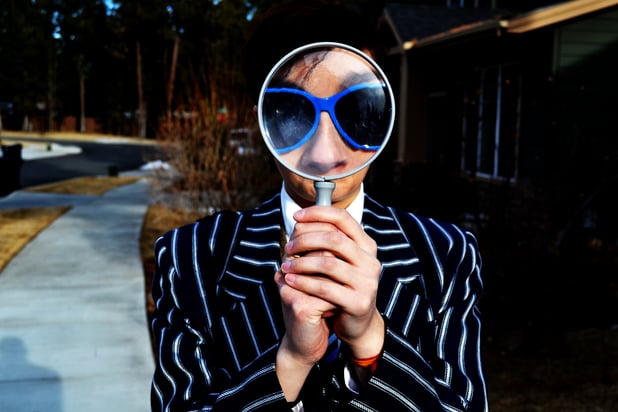 The "Great Resignation" gives job seekers the upper hand in the job search and offers people a chance to reevaluate their careers and investigate new professional opportunities.

In September, 4.4 million Americans quit their jobs, contributing to 10.4 million job openings nationwide as part of the Great Resignation of 2021.1 Top factors for people walking out on their jobs include an overall need for improved wages/benefits and work/life flexibility, a desire among workers for career upward mobility, robust retirement savings allowing older workers to exit the workforce permanently, and public health concerns stemming from the pandemic.2

If you no longer like your job, are looking for a new company to work at, or want to make a career change, now is an excellent time to switch. While this is a good position for people looking for a job, remember that you won't be the only one applying for positions. Below you will find effective job-hunting strategies during this time to position yourself as a standout candidate.
Be Prepared to Talk About Working From Home vs. In-Person Work
Since the pandemic, remote work has become more integrated than ever for many businesses. During the interview process, the hiring team will likely ask about your preferences for working remotely or in the office and your motivations for your workplace preference.
When answering questions about remote work, steer clear of more self-centered reasons, such as not having to commute. Instead, focus on explaining how the opportunity to work from home opens up new opportunities for working outside of the usual geographic area or that you are most productive in your own office space.

When answering questions like these, try not to eliminate the option of in-person work if you need to come into the office. Some companies may require a certain number of days per week in-person or require attendance for specific workplace meetings.

The interviewer may ask you to talk about a challenge you overcame while working remotely or how the transition went. Those questions are an opportunity to demonstrate how you are adaptable to new situations and are professional in multiple environments.
Don't Ghost Recruiters
The fast-paced hiring environment means both job seekers and employers will be moving quickly during the application and interview process. If you aren't responsive enough, you may get passed up for another skilled professional. Be sure to respond promptly to the hiring manager or recruiter to convey you are excited about the job opportunity and suggest early timeframes for the next steps.
Highlight the Right Skills
Employers are looking for new team members that are flexible with remote work and are willing to return to the office as needed. Be sure to highlight some of the following traits when interviewing to position yourself as a strong candidate:


The ability to communicate and collaborate effectively virtually, such as through videoconferencing platforms
The technical skills to troubleshoot and use software and technology when they don't have a colleague they can immediately rely on
The ability to work independently and reliably produce high quality work on-time
Time management skills
Consider Possible Benefits
When considering job opportunities, be sure to look past the salary and consider factors including location, benefits package, and opportunities for skill development and career growth.3 Don't forget to check how your healthcare coverage could change, as it may end up costing you more despite having higher pay.
Looking for a Job?
Are you looking for a job? Sparks Group helps job seekers find temporary, part-time, and full-time positions in areas including accounting and finance, administrative and office support, creative and marketing, human resources, and information technology. Our recruiters work closely with candidates to find a job by offering resume writing and interviewing guidance.
We also recently released our Sparks Group jobs mobile app, which streamlines the application process for job seekers. Download it today on the Google Play Store or Apple App Store.
Sources:
https://www.bls.gov/jlt/
https://www.nytimes.com/2021/10/19/business/economy/us-economy.html
https://money.yahoo.com/join-great-resignation-without-sabotaging-143718962.html