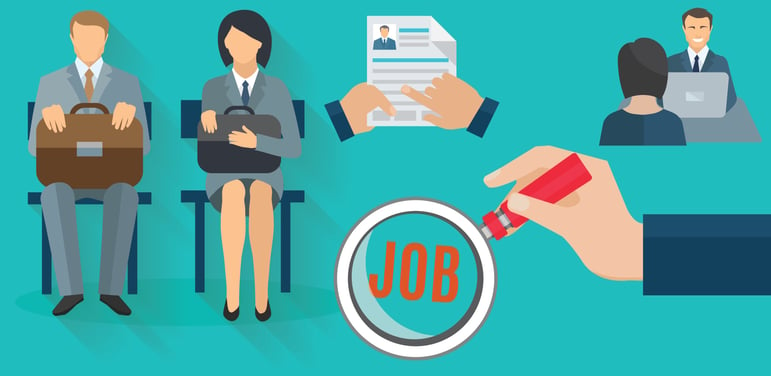 You've just been invited to interview for an IT job you're really interested in; now it's time to start preparing. The hiring manager will likely be meeting with many qualified candidates, so steer clear of these eight overused responses to common IT job interview questions to stand out from the competition.
"I'm a team player."
IT is a very collaborative environment, so employers strive to hire candidates who work well with others, but simply describing yourself as a team player won't get you very far. Demonstrate your ability to thrive as part of a team by giving specific examples of accomplishments you've realized when working on a team and sharing a few reasons you enjoy joining forces with your colleagues.
"I'm an expert problem solver."
Even the industry's most brilliant minds can't solve every problem in the vast tech field, so don't over-promise. Instead of boring the interviewer with the overused "problem solver" term, emphasize your ability to learn quickly and desire to grow your skills.
"I'm a perfectionist."
You'll likely be asked the dreaded question "What is your biggest weakness?" Answer with a response that doesn't involve referring to yourself as a perfectionist. Hiring managers want an honest, self-aware candidate, so be candid without putting yourself down. The best way to do this is to share a weakness and explain how you've worked to overcome it.
"I'll do anything if you hire me."
No one wants to hire a desperate candidate, so begging and pleading will get you nowhere. Instead, showcase your passion for tech and excitement at the possibility of getting the job. Cite specific job responsibilities you're most enthused about and share ideas for projects you'd like to initiate.


"My manager doesn't appreciate me."
There's a good chance the interviewer will ask about your relationship with your boss. Even if the situation is rocky, never admit this. Instead of saying something negative, explain that while the two of you don't always see eye-to-eye, you have the utmost respect and admiration for the person.
"I'm a hard worker."
Anyone can call themselves a hard worker, but the hiring manager isn't just going to take your word for it. Instead of simply talking a big game, prove your value by giving specific examples of past projects you've worked on and the results garnered to make it clear you're the real deal.
"I'm highly qualified."
The hiring manager invited you to interview for this tech position, so they already know you're qualified. Rather than wasting time stating the obvious, sell yourself by highlighting specific skills and accomplishments relative to the position that make you a great fit.
"I'm loyal to a fault."
Hiring managers don't expect you to keep this job forever, so don't make promises you probably won't keep. Instead of pledging your everlasting loyalty, explain what intrigues you most about the position and what you hope to learn from it, if hired.
Related: 5 Questions for an IT Interview
Ready to take the next step in your tech career? Contact Sparks Group to gain access to a variety of diverse and challenging temporary, contract, and full-time opportunities throughout Maryland, Virginia, DC, and North Carolina.