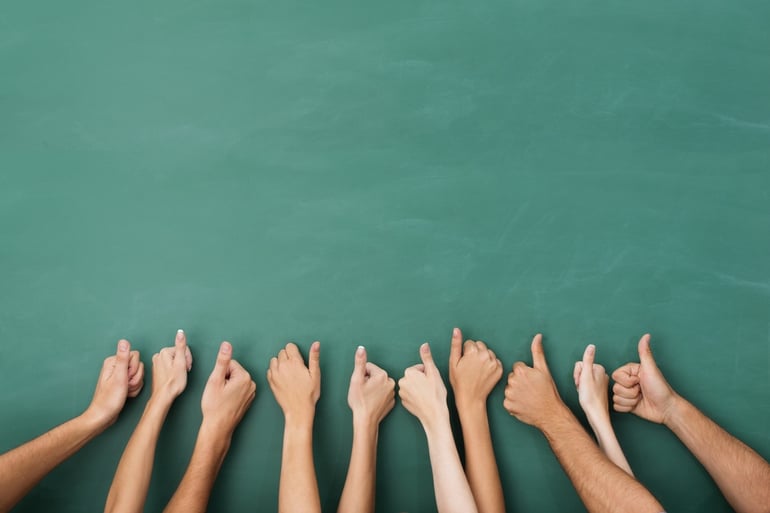 The current job market is highly active with a fair amount of openings. In this climate, job seekers are likely to see plenty of opposition since each slot will see plenty of applicants. Studies suggest that hiring managers interview an average of four candidates prior to making an employment offer. Differentiating yourself is critical so that you are able to take out the competition. Here's how:
Dress for Success
Dress appropriately for your industry, leaning towards conservative. You can show your sense of style, but consider limiting your outfit to basics and add one great accessory or colorful piece. Choose high quality, well fitting, clean and pressed clothes, shoes and handbag or portfolio, and don't stray too far from the standard business suit. Keep fragrances subtle and any makeup should be limited to natural tones.
Look Organized
It is not required to be the epitome of organization and tidiness, but you will need to pull yourself together and act like one, at least for this event. Have four printed copies of your formatted resume readily available. Be sure that it is the same version of your resume that the interviewer has already seen (this can be obtained from your The SPARKS Group recruiter).
Have a pen handy, as well as calling cards or business cards with your personal information, and a notepad. If possible, bring work samples with you to the interview to share. Finally, remember to turn your phone off.
Rehearse
Interviewers are not always terribly creative with their questions so job seekers are likely to see some of the standard ones along the way including: "Why are you looking for a new position?", "What is one of your weaknesses?", "What professional accomplishment are you most proud of?", "What makes you a good fit for this position?"
You should rigorously prepare your answers, rehearsing them several times before the actual interview. If possible, set up a video camera and record yourself answering basic interview questions. You will be really surprised with what you see when you play it back for yourself in terms of nonverbal communication, filler words, body language, etc. Use this feedback to make sure you are credible, articulate and insightful in your responses to those inquiries.
Tell A Story
Whenever possible, ground your answers in real world experience. Provide a moderate level of detail and frame your responses by tying your answers to your past experience and accomplishments.
Question Authority
Bring a list of questions with you to the interview, written out on your notepad beforehand so you'll be sure to ask them and have a place to jot down answers. By not asking questions the interviewer will assume that you are either not interested, not very bright, unengaged, introverted, or just not analytical enough to dig below the surface.
In addition to pre-prepared questions, be sure to ask for more details about information covered during the interview.
Do Your Homework
Before the interview, research the names, titles and roles of each individual you will be speaking with. At a minimum, you should know what the company does, how they fare within their industry and who their customers and competitors are. Your SPARKS Group representative is available to assist you with gathering this information. Additionally, LinkedIn can be utilized to learn about any personal connections you may have in common to help give you an edge.
Close It Down
When everything is wrapping up, show initiative by restating your interest in the position to the interviewer and inquire about any hesitations they may have moving forward. If you do not ask, you will never know what their possible objections include and thus will not be able to overcome them. Inquire about the next steps and what you can do to facilitate. By asking, you show courage and gain the ability to restate your qualifications and expertise, if necessary.
The goal is to be as prepared and in control as much as possible, so that you will be less nervous, demonstrate greater confidence and expertise, and dig up the information you need to make a decision.
No matter the position, hiring managers are typically seeking professionals that are resourceful, smart and engaging, demonstrate initiative, and seem trustworthy and reliable. Remain cognizant about how you come across in each of these areas. Most importantly, be yourself and focus on bringing the best version of you so that you win the interview!