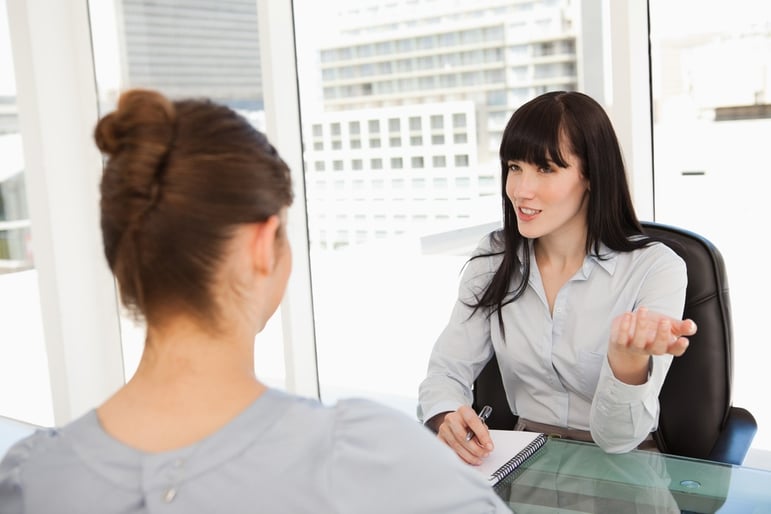 After applying for a number of jobs, finally scoring an interview can be very exciting. Prior to the big day, you're sure to research the company, formulate answers to common interview questions and pull your best suit out of the closet. However, competition can be intense, so it's important to take your preparations a step further to ensure you're ready to answer even the toughest questions.
Learn More: 10 Commonly Asked Behavioral Interview Questions
Preparing for an upcoming job interview? Review the following five tricky questions ─ and their corresponding ideal responses ─ to ensure you say all the right things:
Question 1: Tell Me About a Mistake You've Made on the Job. This one is challenging because you don't want to reveal a serious blunder, making yourself appear unqualified, but you have to offer something up or you'll risk seeming too self-important. Simply offer up a small mistake and follow it up with a lesson learned from the situation.
Question 2: Why Do You Want to Work Here? The interviewer is testing you to see whether you actually want to work for the company or just want a job ─ any job. Respond by stating what you respect about the company, showing that you've done your research. Follow up with a few ideas on what you can offer the organization.
Question 3: Why Were You Laid Off? Many companies conduct small rounds of layoffs to get rid of "dead weight," so the interviewer is probably trying to determine whether this applies to you. Simply respond by saying you're unsure of the reason you were laid off, but are confident it wasn't personal, as you gave your all to the company.
Question 4: Do You Know Anyone Who Works Here? This may seem like an automatic "in," but it isn't necessarily ─ especially if the person doesn't have a good reputation at the organization. Unless you're positive your connection is highly esteemed at the company, skip the name dropping.
Question 5: Would You Still Work if You Won the Lottery? Think for a second on this one. While it may seem obvious to you that you'd quit your job and sail off on a yacht if you won millions of dollars, you don't want to tell this to an interviewer, as the question is used to gauge your motivation and passion for your work. Simply state that you would still work, but would only dedicate your time to causes close to your heart.
Ready to take the next step in your career? Contact Sparks Group today. We have been successfully connecting job seekers to rewarding employment opportunities since 1970. We have established partnerships with many of the Washington, DC/Baltimore Metropolitan Area's leading organizations.