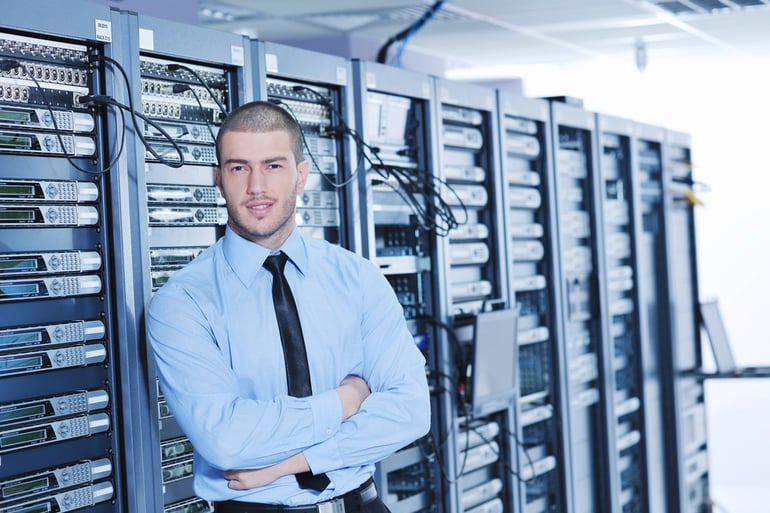 The IT field is a highly competitive realm. If you want to stand out from the crowd, you must embody the top traits employers and IT recruiting firms look for. It goes without saying that you need a strong set of tech skills, but it doesn't end there.
Position yourself as an IT candidate any company would be crazy not to hire by emphasizing these five characteristics.
1. True Passion for All Things Tech
Knowing how to fix bugs and write great code is fantastic, but many candidates can do that. Employers want to hire talent who eats, sleeps and breathes technology, because a true hunger for the work is what separates decent employees from superstars. Those with a passion for the work take pride in everything they do and constantly work to improve their skills, making them invaluable.


2. Ability to Speak Technical and Non-Technical
IT has a highly complex language of its own that only those in the industry truly understand. This is great and essential to getting the job done right, but the best candidates don't stop there. These people also have the ability to translate highly technical terms into something those without their know-how can easily understand. This is a must when working with other departments, because a huge gap develops when no one can relate to the IT team.


3. Excellent Team Player
The ability to work well with others is crucial in the IT world. Keeping a company's IT systems up and running is a group effort, so everyone needs to share information and help one another. Those with a preference for solo work or who can't get along well with others won't thrive in this highly collaborative environment.

4. Strong Business Acumen
The best IT professionals don't just know what goes on in their own department — they're well aware of how their team's work impacts the rest of the company. Employers want to hire someone who is truly interested in the company as a whole and understands how their contributions can help the organization grow and evolve.


5. Ready to Take on Any Challenge
These days, most companies are powered by IT, so managers want to hire professionals who can handle any challenge that comes their way. Instead of sitting back and waiting for someone else to handle the problem, these people jump right in and keep working until it's resolved. Many IT issues can bring parts of the company to a standstill until they're fixed. Even the most complex problems need to be dealt with immediately.
Ready to secure a fulfilling new IT position in the Maryland, Virginia, and Washington, DC?Allow the staffing experts at Sparks Group to guide your search. Contact us today to learn how we can help you find your perfect fit!