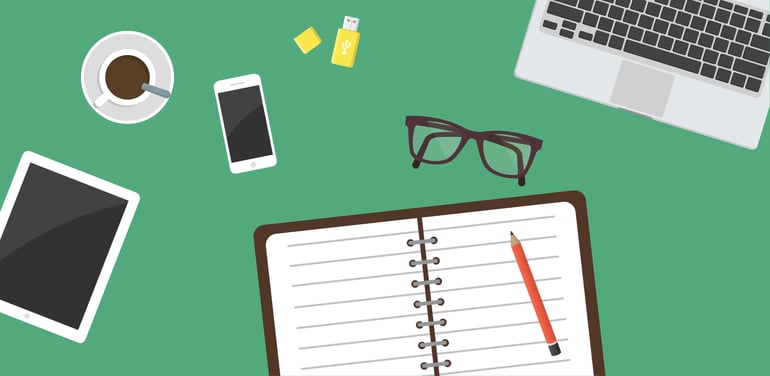 If you're an IT professional, technical skills probably came naturally. It's up to you to leverage your natural abilities and keep up with the most in-demand skill sets. That's the best way to be in the running for the hottest jobs ­-- the best paying, most interesting gigs available.
If you live and work in the DC Metro area, you know the demand for tech pros is growing.
10 Hottest IT Skills To Keep You Competitive
1. Full-stack web & product development
For best ROI, developers adding new languages to their knowledge base should concentrate their efforts in programming languages like Java, JavaScript, PHP and Python.
2. Network engineering
Keeping end-to-end systems clean, stable and streamlined is a priority across all industries. Technical professionals who master this skill can work virtually anywhere.
3. Cybersecurity
Increased reliance on technology by businesses and individuals has left them vulnerable to all kinds of attacks, scams and fraud. There simply aren't enough cybersecurity experts to meet demand.
4. Mobile engineering
Mobile use is only increasing and users are demanding interface quality equal to or better than what they get on the desktop. Cross-platform mobile development expertise will open countless job opportunities.
5. Cloud architecture/SaaS
Increasingly, organizations are shifting their enterprise IT infrastructure and software to the cloud, boosting demand for professionals skilled in setup, integration and deployment.
6. CMS
Professionals adept in content management systems will find their expertise in demand by businesses who need to customize WordPress and other content sites to specific company goals.

7. Programming & application development
Increasingly, companies are on-shoring projects that have not been completed satisfactorily with cheaper overseas labor. Highly skilled programmers will continue to be in demand for complex and time-sensitive projects.
8. Help desk/technical support
These roles are surprisingly challenging to fill as they require both technical and people skills. Tech savvy professionals who are able to explain complex concepts to non-technical people will always be in great demand.
9. Database administration
Big data means big opportunity for those who understand business intelligence, analytics and data reporting tools and technologies including Oracle, SQL, DB2 and Hadoop.
10. Technical project management
Projects are increasing in complexity and the speed with which they are expected to be completed. Project managers with agile and DevOps experience will be in demand, particularly those with skills within specific verticals.
Related: 5 Skills You Should Master to Get Noticed By IT Recruiters
If you want to know the hottest information technology skills and the latest career strategies, contact the experts at Sparks Group. Sparks Group is regularly rated as one of the top IT Staffing Companies in DC, MD, and VA. Our specialized division, Sparks IT, can help you find a position that make the most of the skills you've worked so hard to develop.