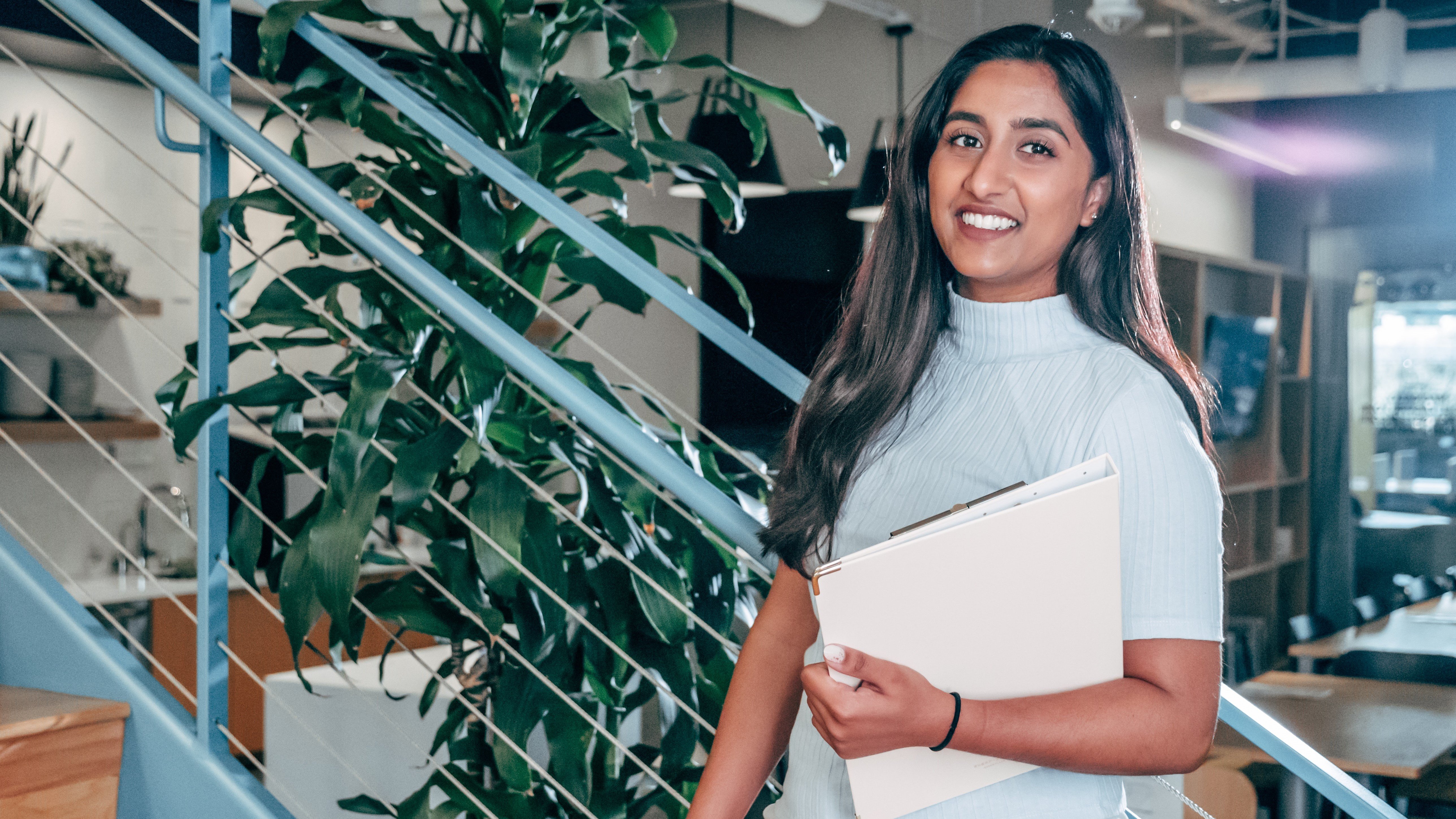 In October 2021, Sparks Group partnered with research satisfaction firm, ClearlyRated, to help us gauge our candidates' and employees' overall satisfaction with our services. The results of the survey will be used by ClearlyRated in the selection of its Best of Staffing Talent Awards list in February 2022. Sparks Group has been privileged to receive this award eight times overall (including 2016-2021) and is hopeful to again be named in 2022.
Sparks Group received an incredible 264 responses from its candidates and employees with over 70% of respondents rating us a 9 or 10 out of 10! For comparison, according to data from a Staffing Industry NPS Benchmark Report from ClearlyRated, as well as Customer Guru, "world-class" consumer brands such as Apple (47), Honda (49), Louis Vuitton (40), and Mercedes Benz (40) receive similar satisfaction scores.
The table below shows average scores for staffing employee satisfaction; Sparks Group is proud to note that our scores are significantly higher than the industry average.

Nearly three-quarters of candidate/employee respondents included a testimonial for how Sparks Group provided world-class service to them during their job search and subsequent placement. Based on the comments that Sparks Group received, there were six major themes that staffing employees valued in a staffing and recruiting agency. The following details these themes, along with a corresponding testimonial for each:
1. Professionalism, Friendliness, Availability, Helpfulness, and Customer Service of Recruiting Staff
"Jennifer is amazing. She is always available to answer any of my questions and she checks in regularly to see if there is anything that needs improvement." – Contract Administrator in Northern VA
"[] has always answered questions in a timely manner. She is incredibly friendly and incredibly knowledgeable." – Payroll Specialist in Northern VA


2. Communication, Response Time, Promptness, Follow-Up of Recruiting Staff
"[Samantha] solved my concerns and responded to my questions very fast and solved my problems!" – Scientist in Rockville, MD


3. Ability to Match Opportunities with the Candidate's Career Goals, Experience, Skill-Sets, Etc.
"My primary reason for my ratings is. I received a call from Sparks unexpected to my surprise they kept my resume on file until they were able to put me with a company that my background matches. This was so right on time at this point in my life." – Mortgage Operations Specialist in Bowie, MD


4. Quality and Regular Availability of Job Opportunities at Great Organizations and Companies
"I've worked with them for years and I have had great jobs and they always check on you. And I love how they consider me for great positions with companies. I will never work with another staffing agency!" – Member Service Representative in Northern VA


5. Connecting To a Great Company, "Getting My Foot in the Door," Converting To a Full-Time/Permanent Position
"Sparks Group is an amazing [company]! I have been placed on a long-term assignment that has had positive ramifications pertaining to financial and career growth." – Data Entry Clerk in Northern VA
"Jennifer went above and beyond helping me land my dream job/career." – Audit Specialist in Charlotte, NC


6. Preparing Candidates for an Interview With a Hiring Manager
"I had a great rep work with me and I felt more than prepared for the hiring process. I was provided with more than enough of the resources I needed to get hired and they made the process extremely easy. I love this position and have been promoted twice already since starting here! I am so thankful for Sparks Group for presenting me with this opportunity!" – Member Service Representative in Northern VA
"You guys helped me find a great job and gave me all the intel I needed to succeed during my interview. I don't know any other company that does that. Shout out to Jessica specifically!" – Member Service Representative in Northern VA
To Our Employees
We would like to extend our sincere appreciation to all of our employees that were kind enough to complete the survey, as well as for your continued partnership in helping make Sparks Group one of the U.S.'s best staffing and recruiting agencies, and a top workplace in MD, VA, DC, NC, and beyond. We are committed to consistently providing an exceptional experience, connecting talented professionals to rewarding career opportunities.
About Sparks Group
Sparks Group is a staffing agency with over 50 years of experience matching clients to exciting administrative, professional, IT, and creative job opportunities. Visit our job board today to learn more about how we can be a resource in your job search.