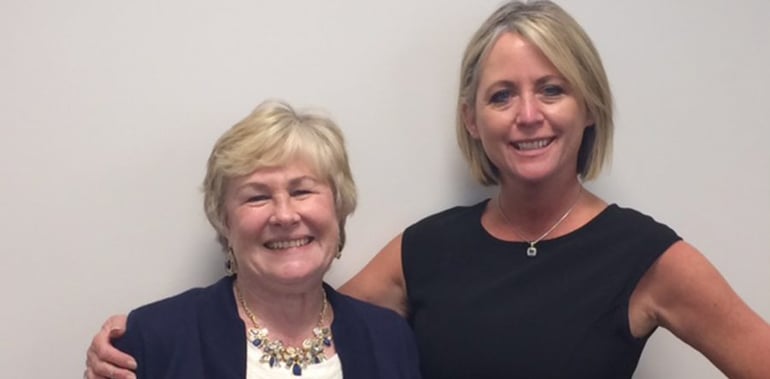 Please join us in congratulating Tina McKeon on celebrating 10 years with the Sparks Group! Currently, as a Recruiting Coordinator, Tina plays an integral role with the organization, not only supporting the Chantilly Office but also lending a hand to the Tysons Corner team when needed, as well. Throughout her tenure, Tina has held a number of roles including Staffing Supervisor / Recruiter, On-Site Manager, and Recruiting Coordinator.
"Tina could be described as the ultimate "Utility Player'," said Tracy Boyers, Regional Director for Sparks Group. "In addition to assisting both offices she has also worked as an onsite coordinator to one of our largest clients and dealt with all of their day-to-day needs (including taking job orders, filling job orders, dealing with issues in-person, completing all her tasks at the client site, and also helping the Chantilly team with other recruiting efforts at the same time. She is always happy and willing to help out in anyway and will do whatever it takes to get her job done."
"She has an incredible work ethic and is always ready to work every day. She is able to balance employees and clients and make decisions as to the best interest of all parties. Her positive attitude and outgoing personality is experienced by all that have the opportunity to work with her. Flexible is a term that was created for Tina. Her job duties have seen some changes over the years and her hours have shifted numerous times but she has taken it all in stride with a smile on her face willing to do whatever is needed to get the job done. Every day she comes in to work with a happy demeanor and even when it can get a little crazy she is able to smile, laugh and have a good time."
"Tina, I can't thank you enough for all you have given to the organization over the last 10 years and I am excited to be personally working with you as we continue to grow the Chantilly office. Cheers to a successful fun filled 2017!"
Congratulations Tina!