In our business, people are at the heart of everything we do. We are always striving for greater inclusion and diversity not just in our organization but in those we serve as well. And with this in mind, we could not be prouder to announce that effective February, 2017 Sparks Group became one of over 900 officially-certified LGBT Business Enterprises (LGBTBE) through the National Gay and Lesbian Chamber of Commerce (NGLCC).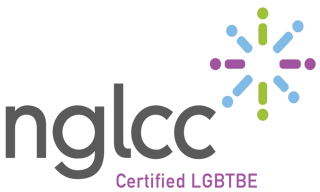 As the national certification body for LGBT-owned businesses as well as the only non-profit advocacy group for LGBT supplier diversity, the NGLCC is blazing trails across the country to ensure employment opportunities and workplaces are embracing tolerance and diversity for all people.
We've been around over 45 years, and have built a large footprint and wealth of experience across the DC area and the industries we serve. With our new certification, we'll be able to add to the value we deliver every day and ally with NGLCC and its corporate partners as a nationally-recognized diverse supplier, to give us an even-larger platform to enhance and expand diversity across all types of organizations and positions as we continue our daily operations.
We thank you for your continued support and we look forward to taking full advantage of this new opportunity and the doors it will open for us to continue our commitment and mission to supporting the people and organizations we serve.