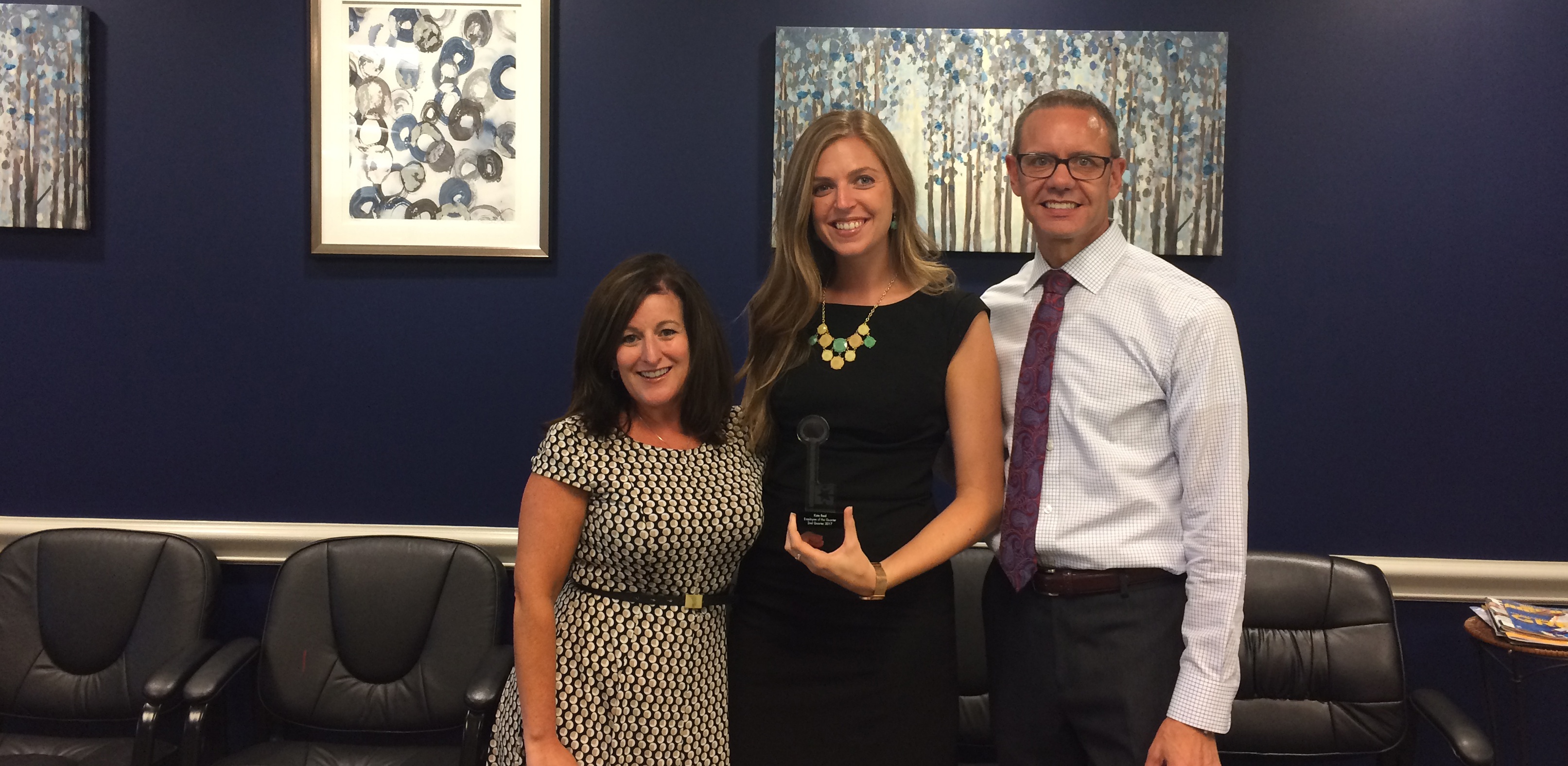 Please join us in congratulating our Q2 Employee of the Quarter for internal staff – Ms. Kate Reid! Kate, the Territory Manager for our Office Division's branch in Washington, DC, was selected for this award through a peer nomination process, with final decision being made by Sparks Group's executive team.
"For anyone who has had the chance to work with, for, or beside Kate Reid – you all know that her work ethic is off the charts," said Evette Baker, President of Sparks Group. "Kate's desire to meet and exceed goals is paramount in her mind at all times, and her desire to teach and mentor is front of mind, at all times. This recognition is so well deserved! Kate is the consummate professional and exemplifies customer service in every action that she takes. She is not afraid to roll up her sleeves and assist, while ensuring she takes the extra steps to coach and mentor."
One nomination said: "[Kate] always goes above and beyond each and every day by taking the time to help [the recruiting team] grow professionally and personally. She gives us constructive feedback, celebrates our victories, encourages us to keep pushing when things get stressful, and is a true leader by jumping in and helping out when we need it (while still getting her job done)."
Congratulations, Kate!