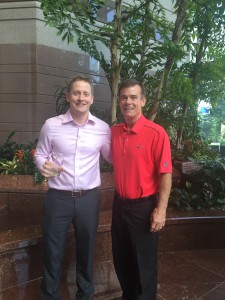 Please join us in congratulating Shawn Connelly, Manager of Marketing and Proposals, a happy 10 year employee anniversary with Sparks Group!
From Evette Baker, President:
"There is not a day that goes by that Shawn is not impacting each of us, whether it be proposal/contract support, branding/image improvement, presentation preparation, commission quota compliance, report generation, and the list goes on and on. He may not be the first one that speaks up or ever calls attention to himself, but he doesn't have to. Shawn's work more than speaks for itself. He not only delivers, but thinks ahead to opportunities for improvement and efficiencies, as well as seeking out best practices and areas to further drive the SPARKS name and image.
"The company as a whole is so appreciative of his efforts and I am very fortunate and privileged to have the opportunity to work hand-and-hand with Shawn on a daily basis and cannot thank Shawn enough for his daily inspiration, professionalism, and overall work ethic. He is in early and usually the last one to leave in the evenings – this does not go unnoticed!!! Shawn's decade of service is appreciated and we can't wait to see what exciting actions he is about to roll-out with this new website and the overall branding strategy!"