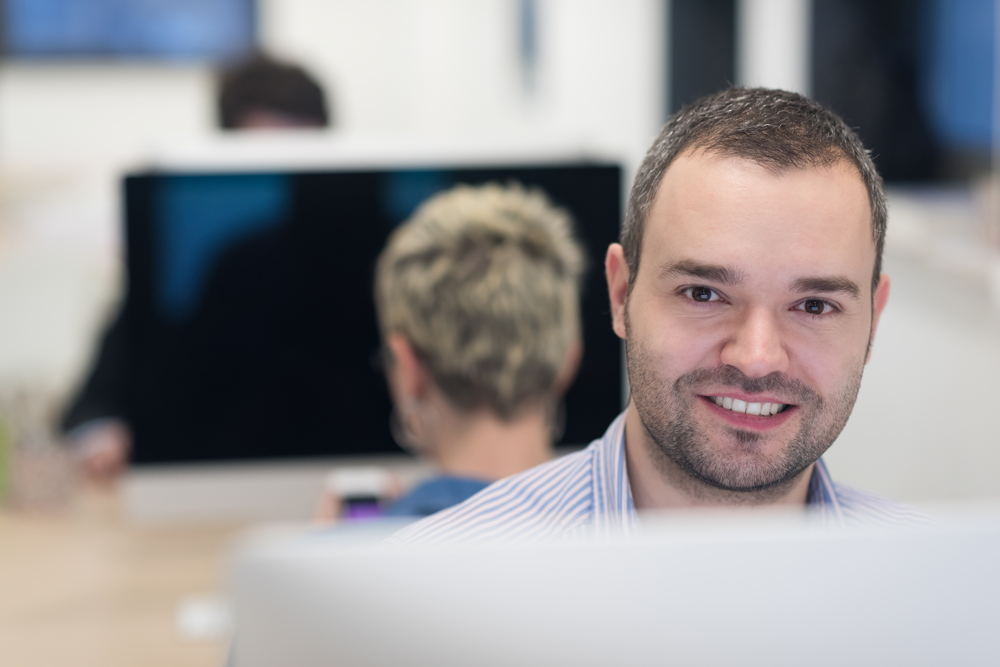 In October 2019, Sparks Group partnered with research satisfaction firm, ClearlyRated, to help us gauge our candidates and employees' overall satisfaction with our services. The results of the survey will be used by ClearlyRated in the selection of its Best of Staffing Talent Awards list in February 2020. Sparks Group has been privileged to receive this award six times overall (including 2016-2019) and is hopeful to again be named in 2020.
Sparks Group received an incredible 382 responses from its candidates and employees with nearly three-quarters of respondents rating us a 9 or 10 out of 10! For comparison, according to a HubSpot NPS benchmarking report, top brands like JetBlue, Ritz Carlton, and USAA experience nearly identical satisfaction scores. Based on the comments we received, we learned that these were the top items our candidates and employees valued in a staffing and recruiting firm:
Professionalism, friendliness and helpfulness of recruiting and management staff
Overall response time/promptness when following-up with candidate/employee questions or concerns
Ability to match opportunities with the candidate's career goals, experience and skill-sets
Connecting to a great company, "getting my foot in the door," and the opportunity to convert to a full-time/permanent position
Regular availability of high quality job opportunities with top pay and benefits at great companies.
Testimonials From Candidates and Employees
Nearly half of respondents included a testimonial for how Sparks Group provided world-class service to them. These are 10 of our favorites from our candidates and employees:
"I would highly recommend Sparks Group to anyone looking to get hired through a recruiting firm. They placed me at one of the top media companies in the U.S. They answered all my questions and concerns promptly. I personally did not have any issues with Sparks Group, and with their help, I landed a very good job coming out of grad school. - Accounting Professional at a Large Media Company
"My Sparks Group representative is very thorough and mindful of the right-fit process. She's who you need in your corner when trying to navigate a rapidly changing landscape." - Receptionist at a Hospitality Company
"I have been working with Sparks Group for several years and every time I have worked with them, I was treated with the utmost respect and professionalism." - Executive Assistant at a Telecommunications Company

"[My recruiter] has gone above and beyond with her helpfulness and feedback and if the other recruiters are like her, then this organization is just amazing. They champion for the contract workers so well, and are so pleasant to work with and resolve things so quickly. Very happy to have found them, and very thankful for the help and coaching they have provided me with." - Underwriter at a Mortgage/Financial Services Company
"Everyone I've worked with has been very kind, responsive, and thoughtful. They keep me in mind for opportunities that match my experience and career goals." - Software Tester at an IT Services Firm
"Sparks Group is the best contracting company I ever worked for during my time in the IT industry. Everyone is so nice and the staff truly cares about their employees." - Help Desk Analyst at an IT Services Company

"Great and attentive recruiter and she helped me land a permanent position." - Recruiting Administrator at a Management Consulting Firm
"My recruiter made a good match for me in my current position, and I have been pleased with the benefits." - Procurement Analyst at a Management Consulting Firm
"Sparks Group found me a job at the company I currently work for, I had a wonderful experience being a temp with them and no trouble converting from temp to full-time." - Receptionist at a Retailer

"I just can't say enough about my job placement and the incredible support I've received from Sparks Group in gaining full time employment. I had always hoped to get into the [federal government] and now I'm in love with my work and the people on my team. Thank you for this incredible opportunity." - Executive Assistant at a Government Contractor
About Sparks Group
Sparks Group is a staffing and recruiting firm with experience matching clients to exciting administrative, professional, IT and creative job opportunities. Visit our job board today to learn more how we can be a resource in your job search.