Sparks Group is pleased to honor the contributions of contract and temporary employees, as part of 2017 National Staffing Employee Week
During the week of September 18th-24th, top Staffing Firm in DC, Sparks Group, is joining staffing firms from across the United States in celebrating National Staffing Employee Week. Established by the American Staffing Association (ASA), this commemorative week honors the millions of temporary and contract employees that work for U.S. staffing firms every week.
Each week, in DC, MD and VA, alone, over 100,000 temporary and contract employees work in the staffing industry. These positions are across all industry sectors and professions, and the majority are full-time. According to ASA research, many of these jobs also lead to permanent/full-time work, with permanent employment consistently ranking as candidates' top motivation for choosing this line of work. Scheduling flexibility is also regularly cited as a top reason employees choose to partner with a staffing agency.
"From our entire team at Sparks Group, I would like to sincerely thank all of the incredible employees that represent us every day," said Steve Sparks, Owner and CEO.
To learn more about how Sparks Group connects great talent to great companies, in areas such as information technology, administrative/office support, accounting and finance, and creative/marketing, contact us today.
More content from the American Staffing Association (ASA):
What Industry Sectors do Staffing Employees Work in? [Infographic]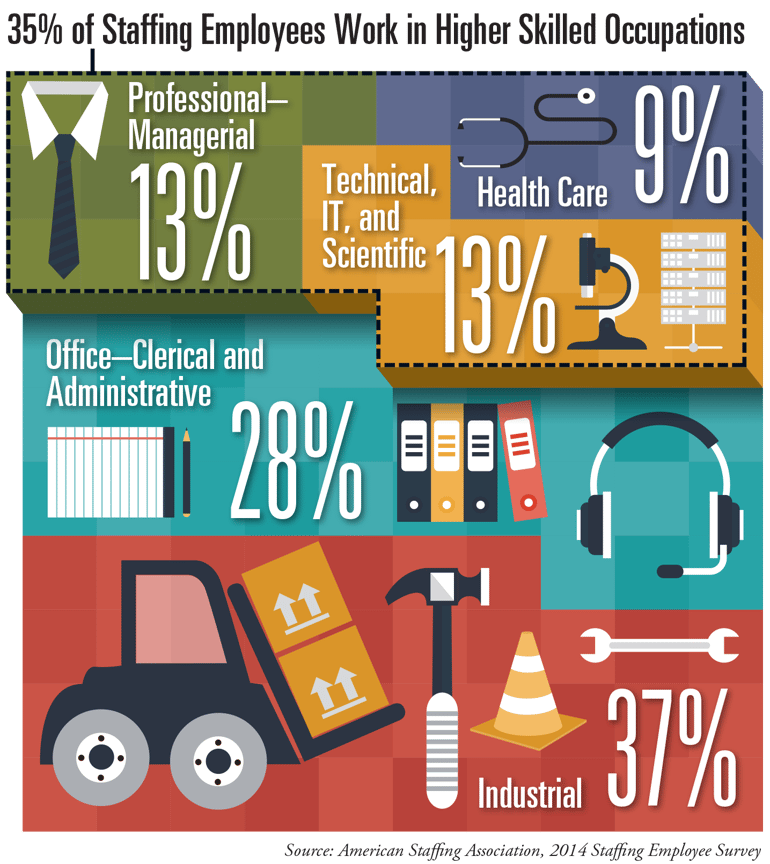 About the American Staffing Association
The American Staffing Association is the voice of the U.S. staffing, recruiting, and workforce solutions industry. ASA and its affiliated chapters advance the interests of the industry across all sectors through advocacy, research, education, and the promotion of high standards of legal, ethical, and professional practices. For more information about ASA, visit americanstaffing.net.