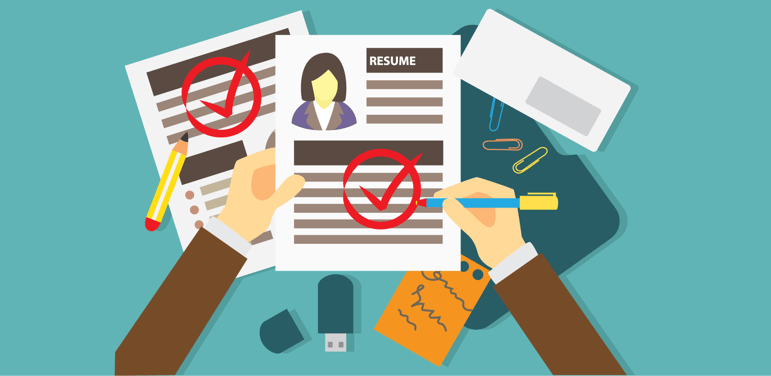 In order to differentiate yourself in today's highly active job market, you need a "Powered Up Resume" that highlights all of your significant accomplishments, and makes it simple for the individual(s) reading your resume (or software programs parsing it) to quickly see how you stand out. As a job seeker, you should be your number one advocate; while you should be honest in your self representation, do not be afraid to sing your praises either. There is plenty of time for modesty and humility once you get the job. Beyond peppering your resume with job description key words and writing a great opening statement, there is a lot more to creating an engaging resume that will grab peoples' attention, help them connect the dots on why you'll help them accomplish their objectives in hiring for this role, and get you an interview.
The following provides some resume writing tips of how you can "Power Up" the Career Objective and Experience/Employment Summary sections of your resume in just a few easy steps.
Career Objective
To begin, you should craft a credible, targeted career objective to open the resume – consider it your "Unique Value Proposition" or "Elevator Pitch". Take a look at your current resume. What does it say about you? Does it capture what you've really accomplished over the course of your career? Does it speak clearly to your sense of pride and what you've done to drive positive and measurable business outcomes for your employer? Demonstrating your key tasks and responsibilities alone will not get you noticed in today's job safari. Be sure to use industry-accepted keywords that are commonly found in job descriptions for your particular area of specialty. This pitch will be the first thing a reader will see when they receive your resume and should state who you are, why you are right for that particular job, and the unique characteristics that you bring to the table.
Experience/Employment Summary
The Experience/Employment Summary is truly "the meat" of your resume; a place to communicate to the reader how exactly you spent your time and what your full range of competencies are. To do this, begin by listing your employment history, including your title, name and location of employer and dates of employment, in reverse chronological order. For each position, describe your accomplishments using a relevant level of detail to your key tasks and responsibilities. Here are two examples:
Old Version
Powered-Up Version
"I led a team of sales representatives"
"Selected, trained, mentored and managed the daily activities and ongoing metrics of a high performance sales team"
"I was responsible for keeping all

accounting records"

"Managed and maintained a portfolio of 500+ accounts payable and receivable records and ensured fiscal reconciliation in support of corporate objectives."
Another strategy is to quantify your results. Almost all employers are interested in tangible/measurable business benefits that you can provide to an organization if hired. Here are a few more examples of how you can "Power Up" your resume:
| | |
| --- | --- |
| Old Version | Powered-Up Version |
| "Executed strategic process improvements." | "Identified and implemented a major process improvement project increasing the firm's targetable account base by 150,000 customers with expected annual value of $40M" |
| "Opened new accounts and sold into an existing customer base." | "Developed a new business target pipeline of $3M in revenue and secured 8 new clients. Managed a high value legacy customer and increased sales and margin by 25% in year over year performance." |
| "Oversaw collections and aging reports." | "Managed an aging portfolio of nearly 250 individual clients and reduced bad debt reserves by 75% while improving DSO metrics from average of Net 65 days to Net 40, improving corporate cash flow dramatically. |
Verbiage, formatting and styling should be kept professional. Avoid using "flowery" language, personal pronouns, abbreviations and/or environment-specific language. Last but certainly not least, remember to double-check all grammar, spelling and nomenclature usage is correct. These are just a few examples of how to "Power Up" your resume using action words and results-focused content that will get you noticed. Take the time to really work on the resume and have someone you trust review it and provide candid feedback. You'll be glad that you did!