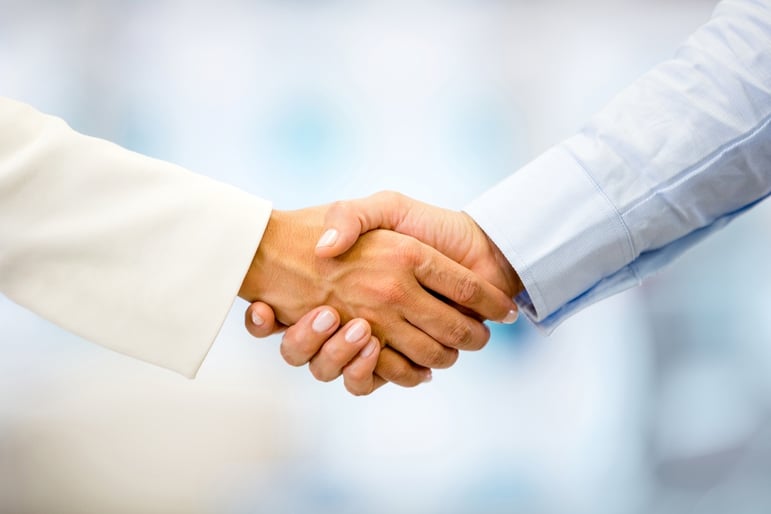 In business, there's a time and place for everything ─ including salary negotiations. When interviewing for a new job, the salary range of the position is typically one of the first things you want to know, but often the last to be revealed.
While it can be very tempting to bring up your salary expectations during the interview, it's certainly not advisable. Discussing compensation too early in the process can leave the impression that you're only interested in money ─ not the job itself. Plus, you run the risk of undervaluing yourself, as you have no idea what the organization is prepared to offer.
When to Negotiate Salary
The best time to discuss salary requirements is after impressing the hiring manager in a job interview, but before signing your offer letter. When possible, it's best to let the company bring up salary first. If you're cornered into divulging a number, politely state a range and emphasize that it's negotiable. Just as you don't want to undervalue yourself, you also don't want to be passed over for a job you really want because you've asked for an unreasonable amount of money.
3 Salary Negotiation Tips to Get a Fair Salary
Sometimes the salary you want doesn't always match the company's first offer. Follow these three tips to ensure you're compensated fairly:
Conduct Research: Learn what other employees in your area with similar positions are earning by conducting research prior to beginning salary discussions. If possible, try to find information on the company's pay scale and average salaries for current workers with similar backgrounds.
Sell Yourself: Really promote your worth by thoroughly explaining all of your accomplishments at your last job. Management may be willing to pay you more than originally allocated for the position if they're able to envision the value you can bring to the company.
Include Perks: Don't surrender if the company simply doesn't have the money to pay the salary you want. Instead, ask for additional perks such as extra vacation time or the ability to work from home. They may be willing to negotiate other benefits if they can't afford your target salary.
Related: Know Your Worth: 5 Job Offer Negotiation and Salary Negotiation Tips
Ready to take on a new challenge? Contact Sparks Group. We have been successfully connecting job seekers to rewarding employment opportunities since 1970. We have established partnerships with many of the top employers in DC, MD, VA, NC, and beyond.