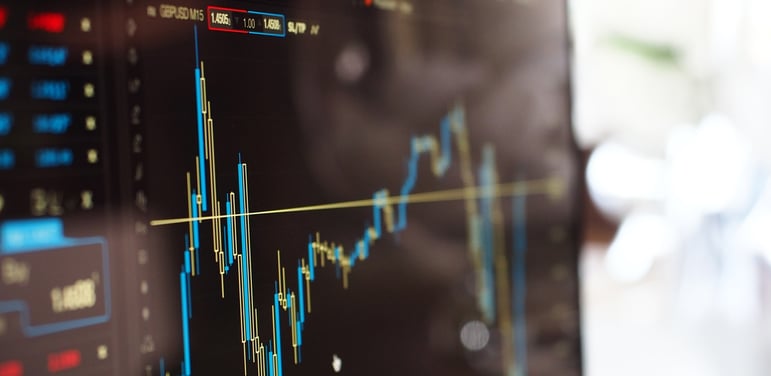 Whether you're planning to get your first finance job in 2017 or are ready to take the next step up the ladder, it's important to make sure you have a sharp set of skills to impress employers. Hiring trends come and go, with some skills hotter than others in certain years. Learn what finance skills employers will be looking for.
Finance Skills in Demand
1. Tax Compliance
Companies want to make sure they comply with all tax codes, while finding ways to save money. If you're interested in tax compliance, you'll be tasked with a variety of responsibilities, including keeping up with the latest tax codes, creating standards for handling the company's financial paperwork and preparing taxes.
2. Risk Assessment
In an effort to focus only on the most profitable ventures, companies are putting increased stock in financial professionals with risk assessment skills. In this type of role, you'll assess the risk of proposed ventures to determine if they make sense for business needs.
3. Risk Management
Companies need staff with risk management skills to create strategies that help thwart identified risks. Rather than making investment decisions, you'll be tasked with creating the strategies investment managers adhere to. Risk management closely aligns with risk assessment, so you'll likely be expected to have experience in both areas.
4. Business Acumen
Finance professionals make decisions that impact the entire organization, so employers want team members who can see the big picture. This means you'll need to understand how every department plays into overall company goals, so you can set budgets accordingly.
5. Enterprise Resource Planning (ERP)
If you think finance candidates don't need savvy tech skills, you are very mistaken. Employers are seeking professionals with financial ERP know-how. This software makes it possible to streamline key processes by gathering a host of financial data and using it to create reports, such as quarterly statements. As such, candidates with strong financial reporting skills will also be in high demand.
6.

Multi-State

Payroll
The number of remote workers has surged in recent years, and this trend is expected to become even more popular in the future. Therefore, companies need finance professionals who are comfortable adhering to a slew of different state and local tax laws when employees live in a different state than the organization. If you have this skill, use it to your advantage in 2017.
7. Communication
Many financial terms are highly complex, making it difficult for both professionals in other departments and clients to understand. Companies are placing an increased emphasis on hiring finance professionals with the ability to speak financial jargon within their team, and interpret findings and reports in a manner that's easy for everyone to understand.
Learn More: 7 Non-Technical Skills Required to Succeed in Finance
8. Loss Prevention
Many companies are more focused on cutting costs than ever, so they need their finance team to create strategies to prevent loss. You'll be in high demand if you have this skill because you can directly inflate the organization's bottom line.
Related: 5 Traits Companies Look for in Finance Professionals
Looking for a new career opportunity with a great company? Contact Sparks Group, one of the most awarded finance and accounting recruiting firms in the U.S. Our specialized finance recruiters will help you find the right fit for your finance skills and career interests in DC, Virginia, Maryland, North Carolina, and beyond. You can also view our job board.