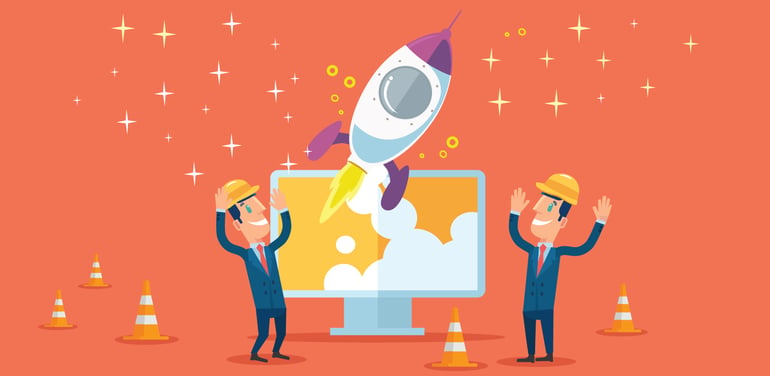 Working for a startup company can be the most rewarding career experience you've ever imagined, but this type of environment isn't for everyone. If you're trying to decide between an position in the corporate sector and newly formed company, simply basing your decision on the job description won't cut it.
Learn what it takes to thrive at a startup, and if you're unsure about even a few characteristics, think twice about making the leap from the corporate world.
You're Always Willing to Pitch in Where Needed. Job descriptions are simply a formality at startups. Don't even consider pulling rank, because everyone is expected to lend a helping hand to get things done. So, expect to see the CTO making coffee and helping with the setup for trade shows.
Working Long Hours Doesn't Bother You. If you like holding standard 9 a.m. to 5 p.m. hours — and not a second more — startup life is not for you. Getting a business up and running is hard work; working nights, weekends and holidays is the norm.
You Flourish in Chaos. Startups are still trying to figure things out, so there's not a whole lot of structure. If you like to follow a set routine, this is not the job for you. However, if you enjoy being in the middle of organized chaos to full-on mayhem most of the time, this is your place.
Money Isn't Your Number One Concern. Working at a startup might eventually make you rich, but in the beginning, don't expect to earn a sky-high salary. Instead of making a fortune, the trade-off is getting to do meaningful work that helps get the company off the ground.
You Prefer a Relaxed Work Environment. If the seemingly endless rules and policies associated with standard office life aren't your style, you might prefer the less-than-rigid ways of startup culture. No one has time to deal with pesky office politics, you can wear whatever you want to work and your boss will probably double as your drinking buddy.
Playing It Safe Bores You. To thrive at a startup, you must be a risk-taker who can make decisions in the blink of an eye. If you prefer to trust your gut instead of spending countless hours carefully analyzing the facts, you'll do just fine in this type of environment.
You're an Excellent Team Player. Startups are all about collaboration. Everything is pretty much a team effort. If you enjoy working right next to your colleagues in an open floor plan and truly value their — constant — input, this is your place.
Searching for a startup where you can grow your professional career? Contact Sparks Group. Choose from a variety of exciting and fulfilling opportunities throughout the Washington, DC/Baltimore Metropolitan Area.
Note: this has been updated from an original article posted on June 16, 2016