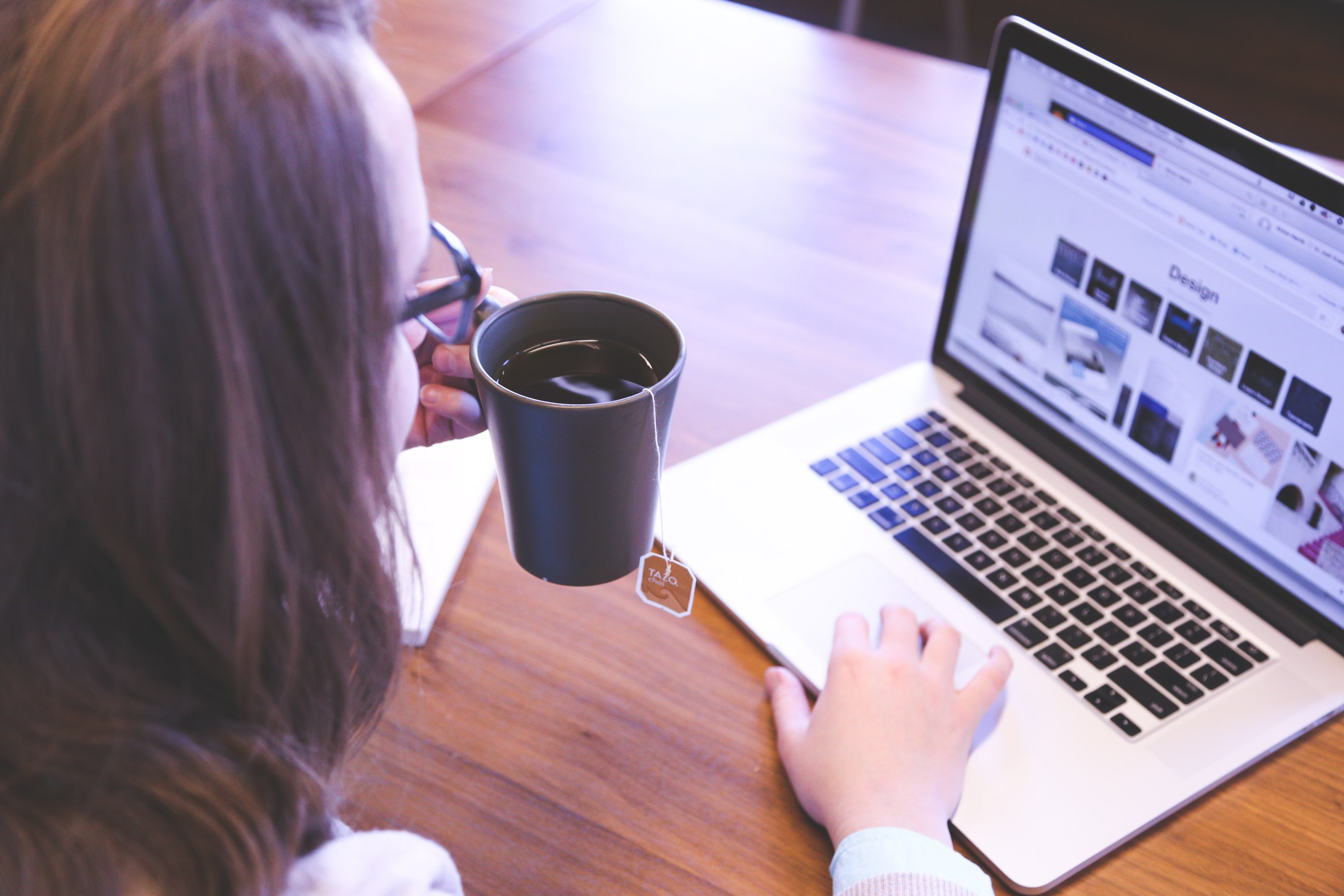 Teleworking offers many benefits to employees, the most notable being improved work-life balance and financial savings. GlobalWorkplaceAnalytics estimates that teleworking 50% of the time will save an employee the equivalent of 11 workdays and between $2,500 and $4,000 per year. Employees aren't the only ones who benefit from teleworking either—research shows that teleworkers are both more effective and more efficient than their counterparts in an office.
The current COVID-19 pandemic is forcing companies and government agencies to close offices and maximize telework options for their employees. Whether you're new to teleworking, or a seasoned pro, use these tips to maximize your productivity and efficiency while working from home.
6 Best Practices for Working From Home
1. Find a Dedicated Space
School closures and new social distancing policies are placing more family members at home together during the workday. Additionally, places like coffee shops and libraries are increasingly closing amid COVID-19, limiting alternate workplace options for teleworkers.
Therefore, it is important for employees to have a dedicated workspace to draw clear lines of "when they're at work." This will largely depend on your housing situation and could include a dedicated room, a makeshift office in a closet, the dining room table, etc. No matter the square footage or location, try to identify a space that is away from distractions (i.e., watching television and relaxing) and will help you accomplish your workload.
2. Ensure That Technology is Up to Speed
Think about all of the various applications, software, and tools that you use in your day-to-day and ensure that you have been granted the appropriate level of access for each while teleworking. Speak to your IT department if you have questions or concerns about items like software updates, hardware issues, logins, and network connections.
Learn More: The Pros and Cons of Telecommuting
Verify with your internet service provider that your equipment is up to date and that connection speeds are sufficient to support all of the applications and tools you will utilize during the workday. The Federal Communications Commission recommendation is between 5-25 Minimum Download Speed (Mbps).
3. Stick to a Regular Work Schedule
Establish times for "when you are at work," just like employees in an office setting would. This may be as simple as mirroring your company's operating hours. Build into your day opportunities to step away from work, such as a quick 15-minute stretch break, a lunch break, or a touch-base with a colleague (see #5 below). By establishing a regular work schedule, this may also help ease concerns about being able to disconnect from work during off hours.
Learn More: Time Management Tips to Improve Your Productivity in the Workplace
4. Try and Complete Activities Away From Your Desk, When Possible
Some job functions or tasks, such as a quick touch-base with a colleague don't always require a laptop to be within arm's reach. In these instances, consider conducting the call outside of your dedicated workspace; for example, you could conduct the call on a quick walk through your neighborhood. While this option might not be possible for all professions, a change of scenery may be just the thing to rejuvenate yourself and get the creative juices flowing.
5. Take Time Each Day to Build Rapport With Your Colleagues
In a normal office environment, coworkers grab coffee together, gather around the water cooler to talk about their upcoming vacation plans, and socialize about the latest episode of "The Bachelor." While this might seem like just small talk to some, studies show that it helps build camaraderie with a work team, which in turn helps foster increased output. Take a few minutes each day to engage with your colleagues and build solid relationships.
6. Schedule Frequent Video Calls With Coworkers
Maintaining a face-to-face connection with colleagues and managers is important for teleworkers. According to the Owl Labs State of Remote Work, teams that utilize video during their team calls increase communication with one another by as much as 30%. If possible, hold video calls daily or at least a few times per week with colleagues and managers.
Sparks Group is a national temporary staffing agency and recruiting firm committed to placing technical, professional, creative, and administrative talent at partner companies. Check out our Job Board to find your next opportunity or contact a recruiter to get started on your job application process.
Sources:
https://globalworkplaceanalytics.com/telecommuting-statistics
https://www.apa.org/monitor/2019/10/cover-remote-work
https://www.fcc.gov/consumers/guides/broadband-speed-guide